home
news
tournament
Bass Pro Shops Crappie Masters Flordia State Championship Round 1 on St. Johns River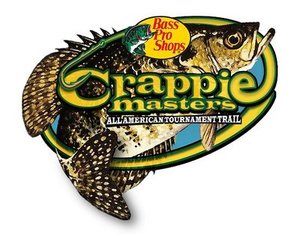 Crappie Masters All American Tournament Trail opened up the calander year with the first leg of the Florida State Championship and national qualifier on the St. Johns River, Deland, Florida. Sponsored by Bass Pro Shops, Tracker Marine, Nitro Boats, Humminbird, Minn Kota, and West Volusia Tourism Advertising Authority, anglers from twelve different states participated for over $7,000.00 in cash and prizes and the opportunity to qualify anglers for the 2015 National Championship to be held on Kentucky Lake, Paris, Tennessee.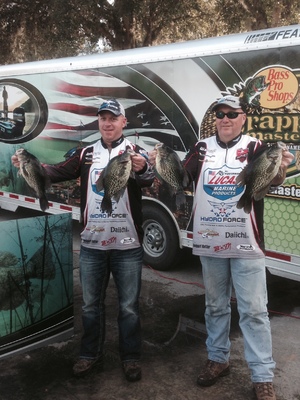 2009 National Champions and two time St Johns River Crappie Masters winners, Matt Morgan and Kent Watson took home another St Johns River title along with a check for $2500.00 with a seven fish total weight of 15.79 lbs. In addition to the tournament prize money, the team earned a $250.00 bonus for using E10 gasoline, provided by the Missouri Corn Growers Association and American Ethanol. Morgan and Watson were spider rigging from their Ranger boat, powered by Mercury Motors, with hair jigs and Road Runner lures in 4 to 5 foot of water catching their crappie just off of the bottom. The team stated they caught over twenty 2 pound crappie during the competition while slow trolling through dollar pads. The team of Morgan and Watson are sponsored by Lucas Oil, Hydro Force, BnM, Minn Kota, Humminbird, Road Runner, Driftmaster, Fat Headz, and Rockport Rattler.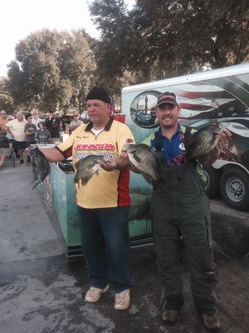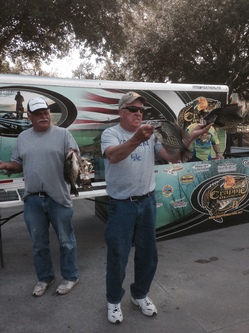 The Johnson Fishing team of Billy and Scott Williams finished in a tie for second place with 15.01 lbs. and earned a check for $1,000.00. The two time Florida State Champions fished out of a Ranger boat using Humminbird electronics and a Minn Kota trolling motor. The Williams' spider rigged in 4 to 5 foot of water fishing just off the bottom using their BnM poles with lime and chartreuse Crappie Buster tube jigs to keep them in reach of their third consecutive Florida State Championship. Billy and Scott are Sponsored by Johnson Fishing, BnM, and Drift Master.
Also finishing in a tie for second place with 15.01 lbs. was the local team of John Peyton and Michael Herbst. Peyton and Herbst were spider rigging in 4 foot of water catching fish just off the bottom. Their finish earned them a check for $1,000.00.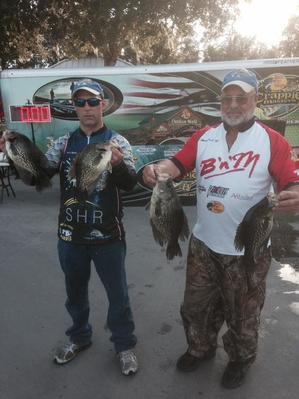 Big fish of the tournament, worth $434.00, was weighed in by the Road Runner team of Gilford Sipes and Kent Woods Jr. topping the scales at an impressive 2.78 lbs.