home
news
top slab waters
Connecticut Top Slab Waters For Quantity & Quality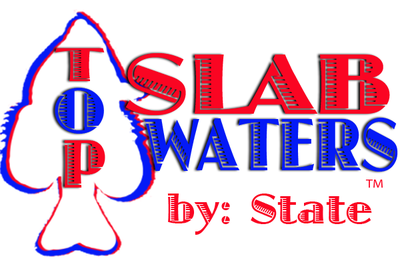 CrappieNation.net has talked with the states Fisheries Biologist and based on the departments research we have come up with this information. As time changes, bodies of water will also.
QUANTITY - Connecticut River (Northern Coves)
The Connecticut River is the longest river in the New England region of the United States. Flowing southward for 410 miles through four U.S. states, the Connecticut rises at the U.S. boarder with Quebec, Canada, and discharges at Long Island Sound.
The river has awsome crappie fishing especially the northern part of the river. Coves and oxbows off the river hold some of the best habitat a crappie could ever want to be around. Not only does the Connecticut River provide a beautiful scenery but also provides a great crappie population from size and numbers.
---
QUALITY - Highland Lake
Highland Lake is located in the town of Winchester and adjacent to the City of Winston  It's approximately three miles long and a half mile wide in Third Bay, the widest section of the lake, and is Connecticut's second largest lake. The lake has two public beaches and a State-owned boat launch.
The lake is known to be a Trophy Trout Lake and is a Bass Management Lake by the State Department of Environmental Protection. With all the attention on the trout and bass the crappie population has grown. You might not catch a bunch of crappie but the ones you will catch will be quality.