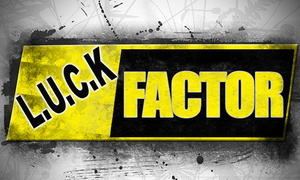 Many times people look at successful professional crappie anglers and say they got lucky. They didn't get lucky, they just mastered the L.U.C.K Factor.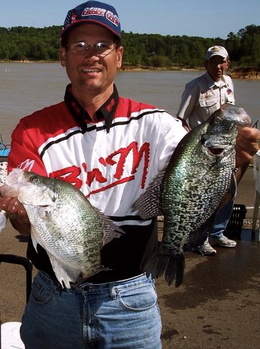 (Location) Location is everything. Think about it, if there are no fish in the area you are then obviously you can't catch them. If you are fishing an area that you have caught fish in the past give it about 30 - 45 minutes. If it is a new area that you have not fished in the past, give it about 15 - 20 minutes. If you have not caught fish in this length of time, then it is time to change location. Crappie are structure oriented so look for some type of cover. Whether it be brush piles, stake beds, lay downs, etc. If the lake you are fishing has creek channels and ledges in it, this is a very good area to look for that structure. Just remember don't fish in an area too long where you are not catching fish.
- Mike Waters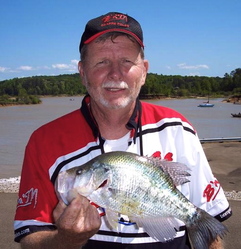 (Understanding) Remember you don't have a strong crappie bite every day even on those picture perfect days. Changing weather and water conditions does seem to slow the bite some. Just because the water becomes stained or a strong wind moves in the crappie did not make a mad rush to the other end of the lake ten miles away. Crappie are probably in the same area. When the weather changes or water color changes. Slow your speed down and make short moves in the same area. The crappie may have moved 20 yards or 200 yards. But are probably still in the same general area. Just because the weather and water conditions change and the bite slows. Remember the crappie are still close.
- John Woods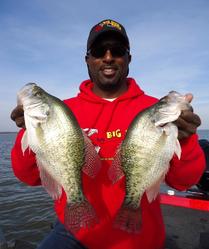 (Control) As a 10yr Professional Crappie Angler I've discovered that boat Control is an essential factor when effectively fishing for Crappie. Control of your boat Ultimately affects your Presentation, which will dictate the amount of bites along with fish that you put in the boat. My #1 asset for boat Control has to be Wind Socks during open water Situations, with my preference of Sock Size ranging from 60 to 72 inches in diameter. A helpful tip is to always go one size bigger than your boat is rated for.
- Warren Cotton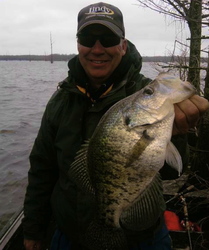 (Knowledge) Having fished lakes and rivers for the first time, I know this can be a challenge. This is part of what makes fishing fun. Some of the things I have done to prepare myself are discussed below.
Start by doing some homework before leaving for the lake. Locate a good lake map and study all parts of the lake. Look for creeks that feed the main lake as well as the smaller creeks. Often times this is an area for big fish. Study the contour lines as well as reading the Tips and Techniques that usually come printed on the map will be helpful. Other suggestions I have are to use the internet to research past tournaments, Crappie.com will provide information, and contact the State Department of Wildlife and Fisheries Department for creel counts. Finally, once you arrive at the lake, stop at a local bait shop and visit with the owners and local fisherman. Buy some products and listen to their stories. These are just some ideas to get started. I am sure there are many more suggestions out there. Enjoy your opportunity and most of all have fun.
- Barry Morrow