home
news
top slab waters
Alabama Top Slab Waters For Quantity & Quality
ROLL TIDE ROLL -  HEART of DIXIE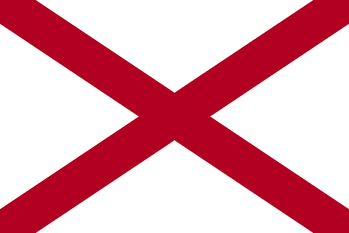 CrappieNation.net has talked with the states Fisheries Biologist, tournament pros and local anglers and based on the research we have come up with this information. As time changes, bodies of water will also.
QUANTITY - Weiss Lake
Lake Weiss (pronounced "Wice") is an Alabama Power Company hydroelectric impoundment covering 30,200 acres in northeast Alabama on the Alabama - Georgia border. The Weiss Lake fishery is the major economic influence in Cherokee County, so the locals treat anglers very well. Four free public access areas and 37 privately run marinas service Lake Weiss. Campgrounds, motels and rental cabins dot the shoreline of the lake.
The lake had the title of "Crappie Fishing Capital of the World" several years ago but still produces great numbers of beautiful black crappie. 
---
QUALITY - Jones Bluff Reservoir 
Jones Bluff Reservoir (also known as R. E."Bob" Woodruff Lake) impounds the Alabama River between Montgomery and Selma in central Alabama. The Army Corps of Engineers built the Robert F. Henry Lock and Dam to create a 12,510 acre reservoir that provides navigation, hydroelectric power generation, and recreation. Jones Bluff is a riverine impoundment; meaning much of the reservoir is confined to the historic river channel. Its low retention time and water storage capacity often result in frequent winter and spring flooding. Locals still refer to it as the Alabama River; however, numerous creeks have been flooded, providing a wide variety of fishing opportunities.
Both white and black crappie live in the Alabama River, but the white crappie is the more dominant species. 
For More Information on Alabama Lakes Visit: www.outdooralabama.com