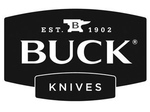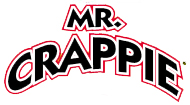 North America's best-known Crappie fisherman, Wally Marshall, has teamed up with Buck Knives to introduce the "Mr. Crappie by Buck Knives" brand of products.
Currently, the series is comprised of short fillets, medium fillets, and a diamond coated fishhook and knife sharpening Fishing FishPick. Each handle is in Wally's signature yellow featuring a rubberized or textured grip.
"Having the opportunity to work with such a great knife company is a dream come true," said Marshall. "Since I started working with the fine Buck employees one-on-one to build these superior fillet knives, I can tell they have the same intensity as I do about the Mr. Crappie by Buck Knives brand."
The fishing fillets are available in three blade lengths: 4″, 6″ and 6.5″. Each fillet is designed with a full tang structure with nylon and tactile feel overmold handle for a comfortable, secure, non-slip grip, and superior handling. An injection molded nylon sheath with drain holes is included with each fillet knife.
"We are very excited for the new Mr. Crappie line of fishing products," said Bob George, Director of Sales and Marketing for Buck Knives. "The strength behind the Mr. Crappie brand, combined with Buck Knives' industry knowledge, will be a great fit as we continue to expand into the fishing market."
The Mr. Crappie® Slab Slinger 4.0 features a 4″ 420HC steel blade, weighs 3.3 oz. and measures 9 5/8″ overall. The Mr. Crappie® Slab Slinger 6.5 features the same flexible trailing point blade with a total length of 6.5″, weighs 3.5 oz. and measures 12 1/8″ overall. Made in the USA. MSRP $45 and $50.

The Mr. Crappie® Slab Shaver 4.0 features a 4″ blade, weighs 2.4 oz., and measures 9 1/2″ overall. The Mr. Crappie® Slab Shaver 6.0 is slightly larger and features a 6″ blade, weighs 2.7 oz. and measures 11 1/4″ overall. Each Slab Shaver features a flexible 420J2 trailing point blade. Imported. MSRP $35 and $38.

The Mr. Crappie FishPick, designed with a 100% diamond coated surfaces, measures 4″ x ½″ and comes with a 750 medium and 1200 fine grit with a single fish hook sharpener on each side, a degorger on the end, and includes a lanyard. Weighing less than 2 oz., the Fishpick is a lightweight fishing essential. Made in the USA. MSRP $25.
About Buck Knives:
Behind every Buck knife is over 100 years of experience and craftsmanship. The very best materials and state-of-the-art technology are used to create knives that meet the exacting demands expected of a high quality knife. Buck stands behind every knife made with their famous Forever Warranty.
About Wally Marshall
Wally Marshall wants you to catch more crappie. That is why he designs, introduces and endorses crappie-fishing products which he feels are the best in the world at helping you catch crappie. He also wants you to learn and be excited about crappie fishing. For more information, visit www.mrcrappie.com